2019 Volkwagen Arteon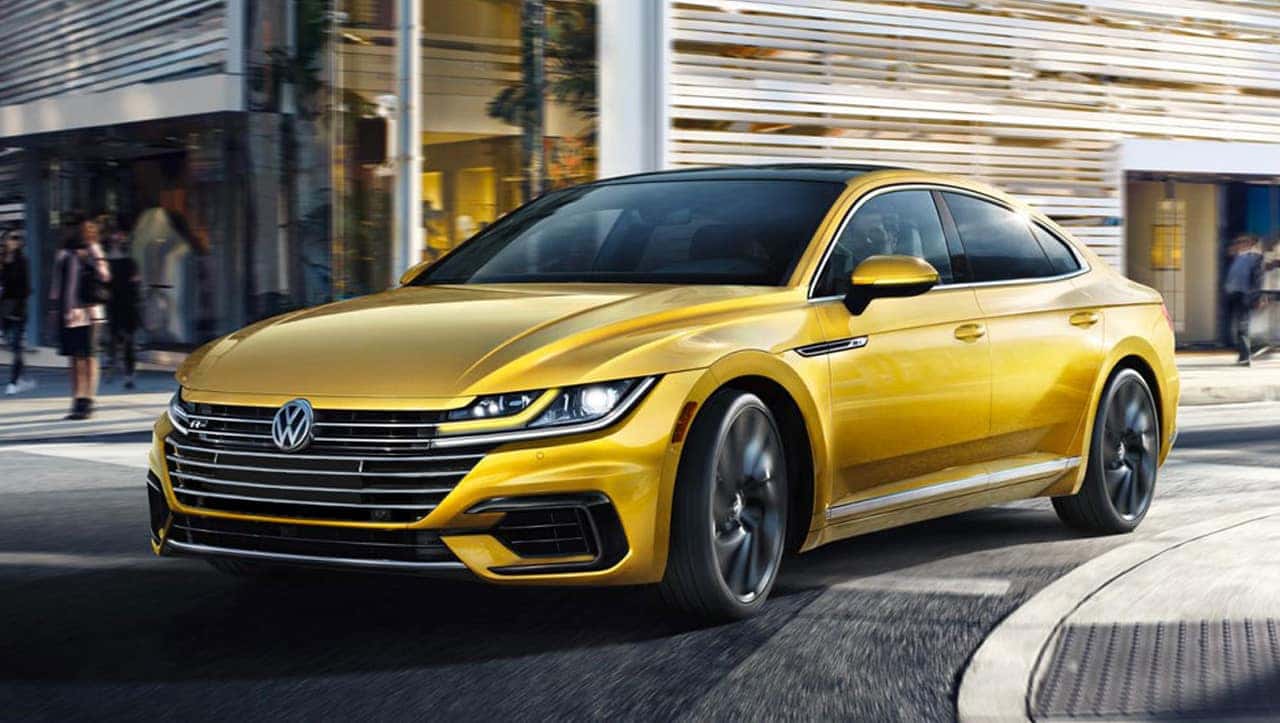 2019 Volkswagen Arteon
You are going to want to check out the new Volkswagen Arteon! It's coming to Canada Spring 2019! This car is spacious, luxurious and sexy. It's longer and wider than the Volkswagen Passat and has a sleeker more luxury look and feel.
The 2019 Volkswagen Arteon has a 268hp and 2.0L 4 cyl engine with 258 lb/ft of torque paired with an 8 speed Tiptronic 4 motion automatic transmission, this car will be a fun one to drive. It can go from 0-100 km in 5.6 seconds! With this power, the Arteon still has decent fuel efficiency with 10.6L/100 km city and 7.0L/100 km highway driving. Fuel economy is so crucial these days, this sporty car is pretty decent! The 2019 Volkswagen Arteon has an adaptive suspension that can adjust to your driving style; comfort, normal and sport modes are available. The Arteon has a standard touchscreen infotainment centre and 3 zone auto climate control to please everyone in your car. Sport seats are available with an optional massage feature; how many cars do you know of that can do that for you? Under the Arteon's sloped rear window, there is a huge hatchback that opens to generous cargo space. VW will offer its new Digital cockpit on the SEL and SEL Premium versions of the 2019 Volkswagen Arteon.
Continuing with its stylish and modern look, the Volkswagen Arteon FWD comes with 18" wheels standard, and the AWD comes with 19" wheels as an option. The 2019 Volkswagen Arteon comes with Volkswagen's driver assistance features such as automated emergency brake and blind spot monitoring which are standard. Adaptive cruise control, lane keeping assist and auto high beam headlights are optional.
The 2019 Volkswagen Arteon is smooth to drive and handles well, with accurate steering. While being a bit sportier, the Arteon is exciting to drive but is still a comfortable ride, being comfortable for 5 adults and provides decent space for 5 with ample leg room.
Contact us at Chilliwack Volkswagen to be one of the first to get a look at the new 2019 Volkswagen Arteon when it arrives!