Apple Car Play – Step by Step Setup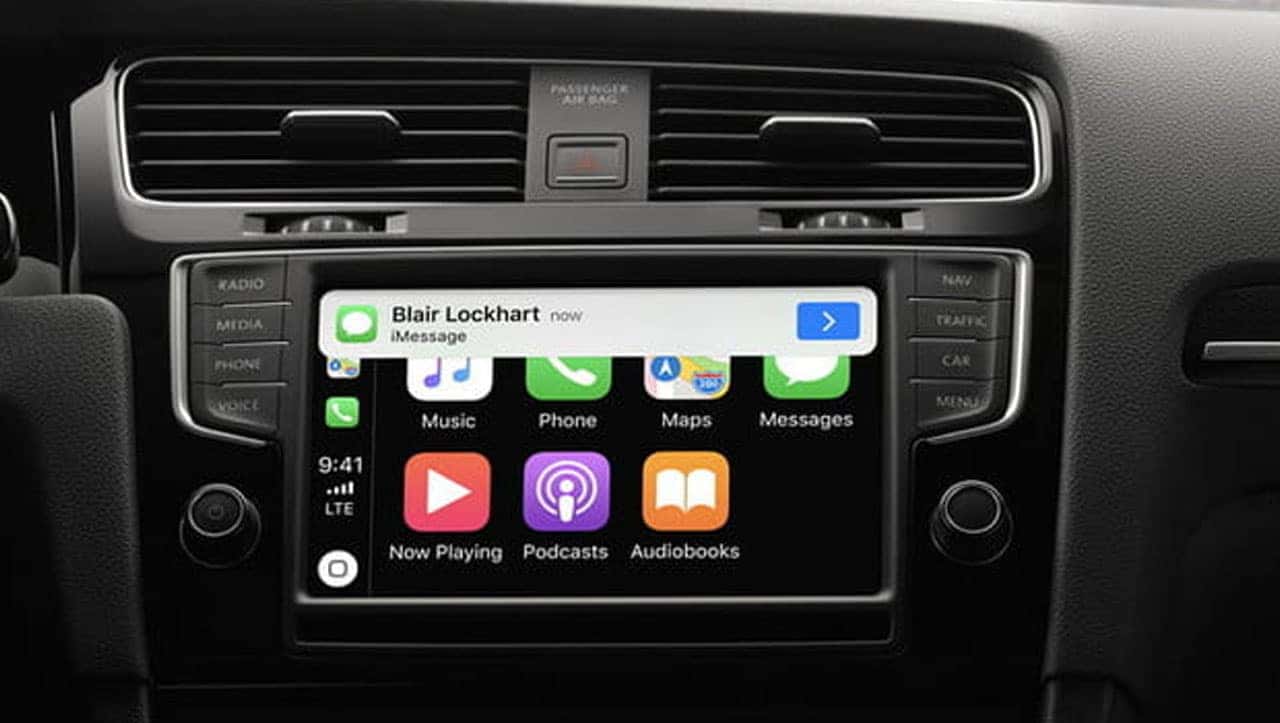 Cars and trucks with Apple CarPlay are more and more common these days. With advanced technology and wanting to be connected to our friends and family while we are on the go, this is the way to do it. It also enables us to be safe while driving, allowing us to get directions, send and receive texts, listen to music and more, all while being hands-free.
How to Set Up CarPlay
1) Make sure you are in an area that supports CarPlay and that your vehicle supports CarPlay.
2) Start your car, and make sure Siri is on.
3) Connect your iPhone to your car:
If your vehicle supports CarPlay via USB cable, plug your iPhone into the USB port in your vehicle. It might be labeled with a CarPlay or Smartphone icon.
If your vehicle supports wireless CarPlay, press and hold the voice command on your steering wheel. Be sure that your vehicle is in wireless or Bluetooth mode. On your iPhone, go to Settings>General>CarPlay, tap available cars, then select your car.
Use Siri With CarPlay
If your vehicle supports CarPlay or Siri Eyes Free, just hold down the voice command on your steering wheel and say what you need. If you need to know where to find your voice command button, check your manual for your car or stereo.
Remove and Arrange CarPlay Apps
When you're using CarPlay, the display in your car will show available apps. You can add, remove or customize the order that the apps are on your iOS device.
1) Go to Settings>General, and tap CarPlay.
2) Select your car.
3) Use the add or delete icons to add or remove apps. Just tap and drag an app to change the icon order.
Note: only apps that are supported by CarPlay will appear.
Troubleshooting
If CarPlay doesn't work like you thought it would make sure your phone has the latest version of iOS. After you are sure it has updated, follow these steps- checking CarPlay after each step.
1) If CarPlay doesn't activate automatically, look for the CarPlay logo on your car's display.
2) Restart your iPhone and your car.
3) Make sure Siri is on.
4) Go into your settings and make sure CarPlay isn't restricted. Settings>Screentime>Content&Privacy Restrictions, tap allowed apps and make sure CarPlay is enabled.
5) Go to Settings>General>CarPlay, and tap Forget This Car.
6) Check your connection
If you are using a wired connection, try connecting with a different USB cable to a different USB port if there is one.
If you have a wireless connection, enable AirPlane mode by going to Settings>AirPlane mode. Don't enable AirPlane mode from the control centre.
7) If needed, install firmware updates. Look at your car's manual for more information.
If you still find that you can't connect to CarPlay after following the above steps, contact Apple Support.
At Chilliwack Volkswagen, we want you to find a vehicle that suits your needs and enables you to drive safely while being connected to technology. We can help you find the perfect vehicle to allow you to do these things while being hands-free! Give us a call or stop by today, and we would love to answer any questions that you have!