Christmas Cash Back Event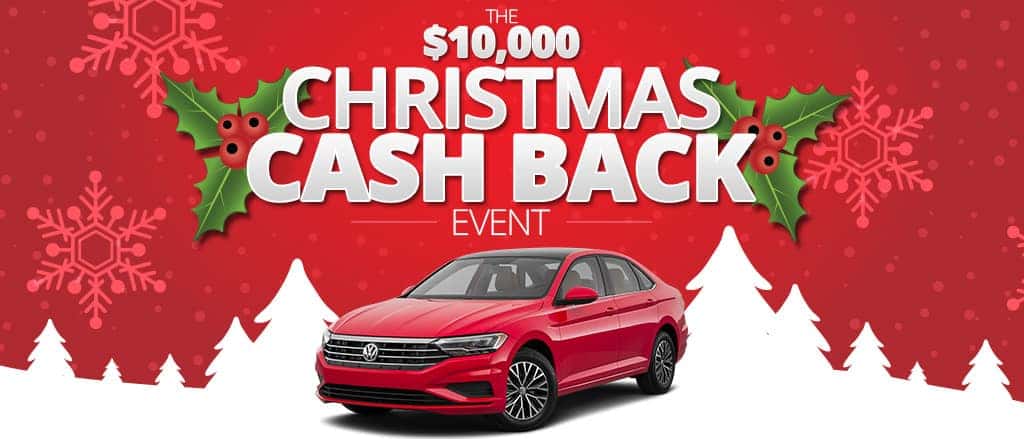 The Christmas Cash Back Event
What would $10,000 in cold hard cash do for you this holiday season? It doesn't matter if you want to get away from the cold with a vacation to a tropical destination or buy that special someone that gift they have always dreamed of! You could even do something special for yourself! Get a new vehicle and up to $10,000 cash to do whatever you want!
Chilliwack Volkswagen wants to help you make some memories to last a lifetime and that's worth more than anything! Let us help make this the best holiday season ever with our Christmas Cash Back Event!
Don't forget to ask about our 180 offer where you go up to 180 days (OAC) without making any payments.
Save thousands & get up to $10,000 Cash Back!