E-Golf 2019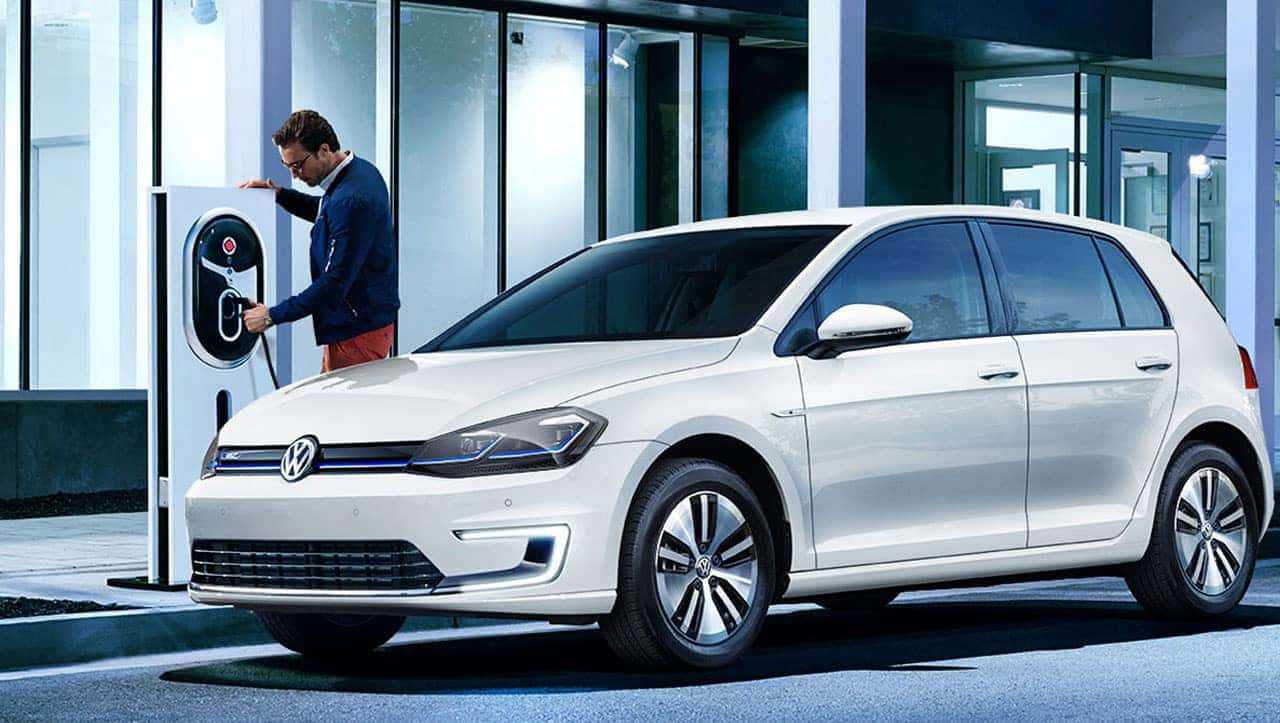 Volkswagen E-Golf 2019
The Volkswagen E-Golf 2019 this EV doesn't look like your typical Prius. It has the same hatchback design as gas-powered versions making it more sporty looking. Its engine is 134 HP and 214 lb/ft torque, making it fun to drive and much more reactive than the other EVs on the market. It has a 35.8 KWh battery which has 201 kilometres of range. You will need 5 hours to charge the battery to full with a 240 V outlet. DC fast charging is available which can charge to 80% in an hour. This is an included option in the SEL premium trim. One of the best things about the Volkswagen E-Golf aside is that driving it doesn't make you feel like you are driving an electric vehicle. On top of that, you are saving money on gas and helping the environment by cutting emissions.
The standard trim on the Volkswagen E-Golf 2019 includes dual-zone climate control, 6 way partially adjustable front seats, 8.0-inch touchscreen, apple play and android auto. It has 23 cubic feet of space behind the rear seats, enough room to do day to day errands. The SEL premium trim level comes with the driver assistance package which includes:
available automated emergency braking
available forward collision warning
available adaptive cruise control
Driving a Volkswagen E-Golf 2019 is a great choice for commuters in the Lower Mainland. Save money on the rising costs of gas and drive an E-Vehicle instead! The Volkswagen E-Golf 2019 will provide you with the Volkswagen quality and safety features it is known for. Contact us at Chilliwack Volkswagen to find out about the amazing Volkswagen E-Golf 2019. Come see us and take it for a test drive and see the pep this E-Golf packs for an E-Vehicle. You won't be disappointed!