We Deliver!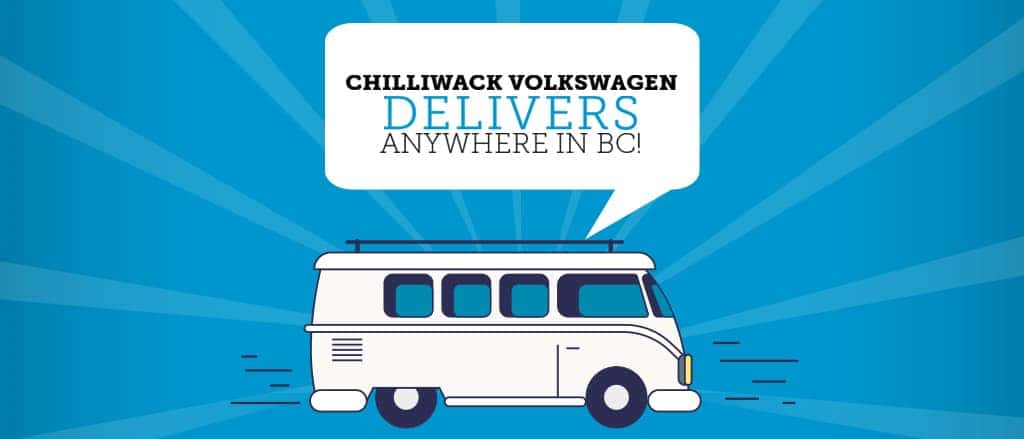 We Deliver!
Did you know that you can shop online, handle all of the negotiations and arrange all of the paperwork with Chilliwack Volkswagen remotely? After that we deliver your vehicle to you, get the final signatures and hand over the keys! That's right, Chilliwack Volkswagen will deliver in more ways than one! If you want the big city savings delivered direct to you, Chilliwack Volkswagen is your go to dealer. See just how easy it can be!
Plus you can still take advantage of our Cash Back offers or go up to 180 days without making a payment!
Save time, save money and let us show you how easy buying a car can be!